Run Apps without Servers (Serverless)
No Server Management
Flexible Scaling
Pay For Value
Automated High Availability
Virtual Workspaces
Centralized File storage
Secure Mobile Access
Application Streaming
Digital Media/Graphic Design
Logo Design
Landing Page Creation
Social Media Videos
Business Cards
We help customers build solutions In AWS to solve problems and grow their business
 Professionals work with customers on a range of projects helping them architect, implement, and operate solutions built on AWS in addition to partnering with them to help bring their own technology and applications to the market as quickly and efficiently as possible taking full advantage of the cloud services AWS has to offer.
A Few Benefits Of Teaming Up With Us
Listen to what our clients say

Secure Cloud Networks was able to quickly diagnose our mutual clients' Citrix environment on their initial support call, and provide a roadmap to success. Thank Cortez and the team for jumping right in! We look forward to growing our partnership.
Chris Cognetta

Secure Cloud Networks provided professional AWS services and delivered exactly what we wanted when we wanted it. Cortez even provided insight into gaps we had and presented us with recommendations for remediation.
Jason Hoffman
We Speak Cloud
Just A Few Things We Make Easier For You

Migrate Your Applications
Our AWS Solutions Architects can provide a cloud migration framework based on best practices to get you there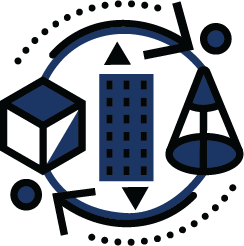 Backup/Disaster Recovery
We provide backup and disaster recovery solutions that enable you to rest assured your data is safe and secure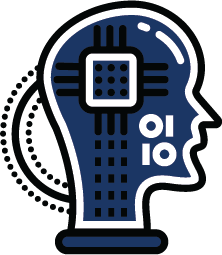 Make Applications Smarter
We help you take advantage of AI by helping you connect your apps to a complete ecosystem
Cloud is confusing because you don't have the proper expertise
Because making Intelligent decisions requires an understanding of what you don't know and finding those that do
We help businesses identify the proper tools and cloud services to do the job
How does it fit?
Use Cases
Notre Dame migrates to AWS and saves 40% annually!
What a difference migrating to AWS could make? The university migrated its website and global student/faculty authentication stores to AWS, and plans to move 80% of its workloads in the next three years. University of Notre Dame reports saving 40% on its annual IT operations by moving to AWS thus far.
King County Saves $1 million in First Year by Archiving Data in AWS Cloud
The county needed a more efficient and cost-effective solution to replace a tape-based backup system used to store information generated by 17 different county agencies. It turned to AWS for long-term archiving and storage using Amazon Glacier and NetApp's AltaVault solution, which helps the county meet federal security standards, including HIPAA and the Criminal Justice Information Services regulations. The county is saving about $1 million in the first year by not having to replace outdated servers, and projects an annual savings of about $200,000 by reducing operational costs related to data storage.